Recipe: Vanilla Chia Pudding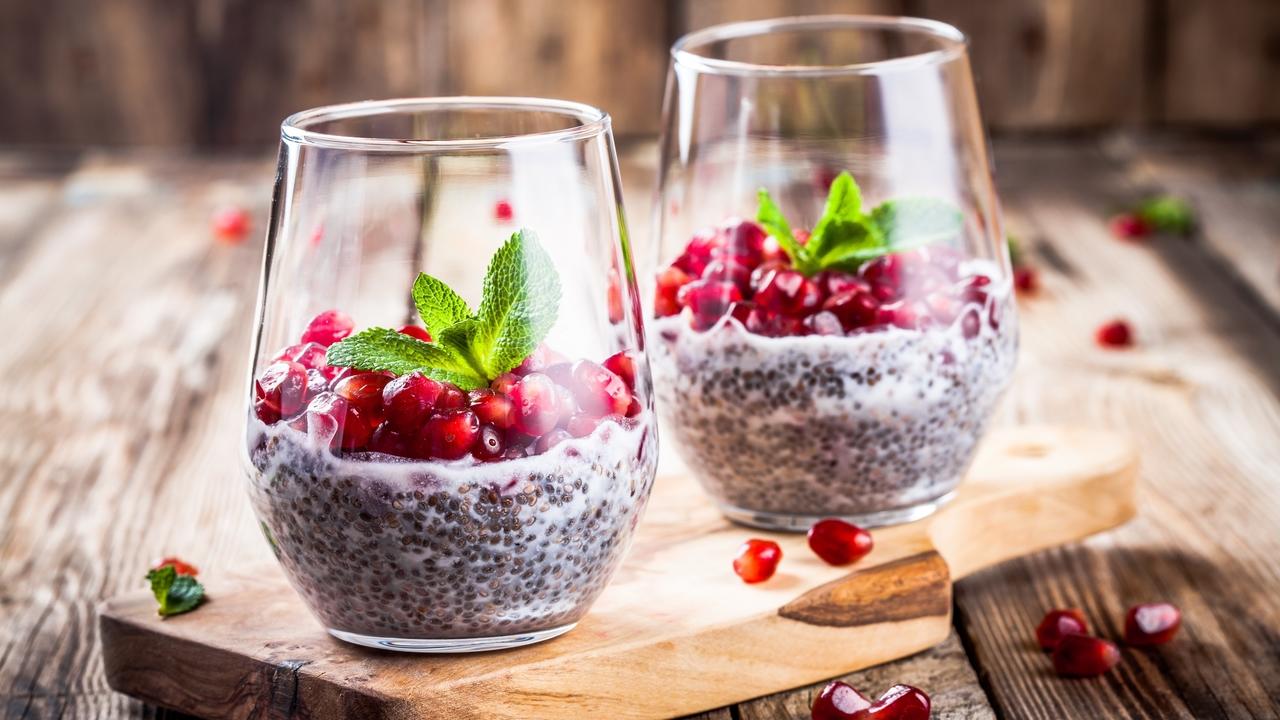 Vanilla Chia Power Pudding:
This is a delicious, healthy, and gelatinous breakfast or snack! (serves 2-3)
Ingredients: 4 tbsps. of chia seeds, 1 cup of water, coconut milk, or nut based milk, 1 tsp. of vanilla, 1 tsp of honey (local or raw are best), a dash of kosher or sea salt.
Directions: Blend half of the chia seeds, water, vanilla, honey, and salt in a high-speed blender until creamy and smooth. Next, pour the mixture over the remaining chia seeds. The mixture will be liquidy. Every minute, stir the mixture (it will take about 10-15 minutes to get to the consistency of pudding) or sit overnight in the fridge.
Top with fresh berries, pomegranate seeds, papaya, mango, hemp or pumpkin seeds, cacoa nibs ~ get creative and enjoy.
Benefits of Chia Seeds:
Chia seeds are an excellent source of omega-3 fatty acids, rich in antioxidants, and they provide fiber, iron, and calcium. Omega-3 fatty acids help raise HDL cholesterol, the "good" cholesterol that protects against heart attack and stroke.
Fun Fact:
Eating gelatinous foods like chia seeds will help to bind to lipid-soluble toxins so your body will be able to flush them out!